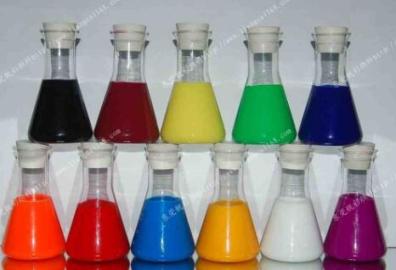 PVC color pastes are based on a PVC compatible binder compound made up of phthalates and / or polymeric plasticizers and can be easily incorporated into PVC compounds. These pastes contain high quality pigments, excellent light fastness and resistance to migration as well as temperature resistance. Optical brightener can be incorporated into the pigment paste in order to grant luminosity and brilliance of the coating.
Product Features:

Excellent light and temperature fastness and resitance to migration,
High pigment content,
Optimal dispersion,
Good flow performance,
Perfect visual effects with bright colors.
Applications:
Coating of artificial leather, textiles, and wallpaper, PVC-dipping and rotational moulding process, used in film, gloves, floor, etc.